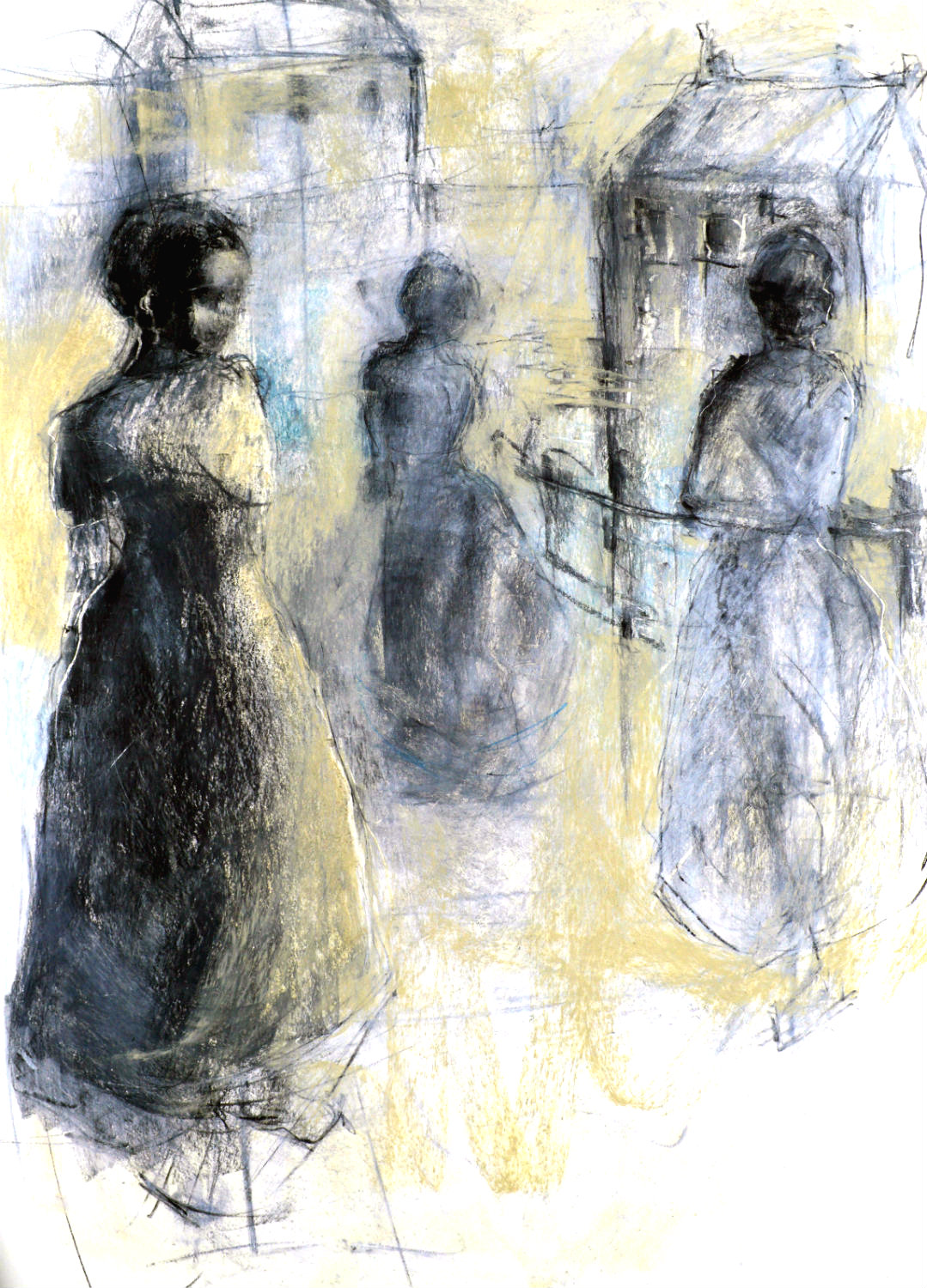 Every mark tells a story.
Every line is an expression - an unearthing of you as an artist.
A whisper or a shout – the language of drawing.
As unique as your way of communicating – dialect, accent, intonation, phrasing…
…a whisper, a statement or a shout.
HAVE YOU EVER…
…let fear and that feeling of being 'stuck' in your art practice stop you from getting to the easel?
I have! Many times. And this course contains many of the ways that I have overcome this – ways that have helped me grow as an artist and pushed me to discover more and create more.
HAVE YOU EVER…
…struggled to know how artists make choices between what to include and what to leave out?
…wondered how you can say more with less?
…felt a desire to loosen up and be more expressive in your art?
…wanted to confront fears of imperfection and lack of motivation?
…wanted to gain confidence in tapping into what makes us unique and individual and bring that to your art?

Many people dream of going to art college or attending art classes but it is not always possible. Perhaps you lead a busy life or don't have a class nearby or find the idea of creating in a group of people intimidating. Or you might prefer to work around the time you have in your own space.
You might have the skills to create art but struggle with ideas and what to paint. You know you could be deeply inspired but there are just so many options out there!
I know that feeling and I have worked hard in my own practice to give priority to the ideas and let the techniques suit the story I am trying to tell.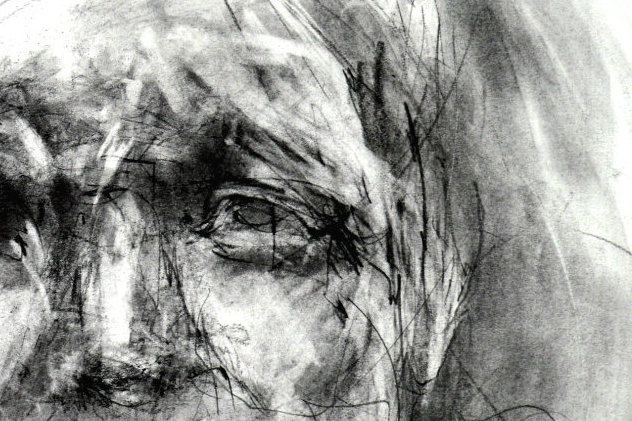 There is so much to learn, so much to experience, and so much to say as a creative individual – and we can all do it! We just need to open our hearts, dig deep, and embrace the challenge.
Drawing is a physical act - your touch, your connection, heart to hand to paper.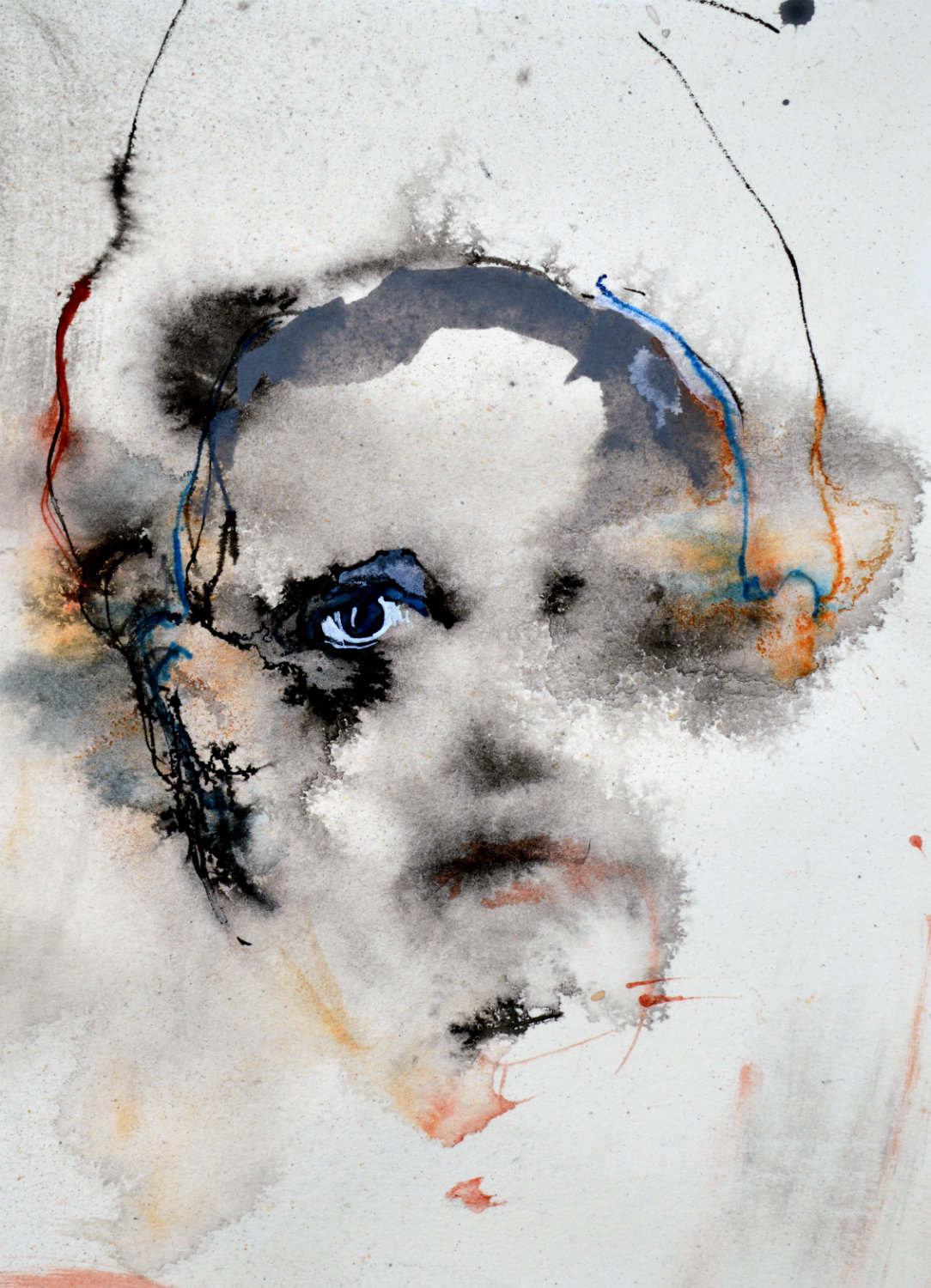 Drawing is not just a visual exercise but a way of imparting your energy and emotions to the paper with very little hampering your ability to leave your mark – you can feel every line, every mark, every stroke.
I love all forms of creating art, but drawing materials never fail to inspire me to stretch and grow as an artist. They enable me to create freely and in the moment, to liberate me from the idea of perfection and to embrace unpredictability. They allow me to capture ideas quickly any time, any where – imagery that can then be worked up to more complete works of art in the studio. They help me overcome fear of making a mark in a way that other materials cannot.
So this course is about drawing – about making a mark…and then making another…and then another.
It is about getting to the table, or the easel and staying there because we don't want to be anywhere else.
I have collected together many ideas from my time at art college — my sketchbooks and many techniques and ways of being expressive from my years since in order to help you discover ways of loosening up and being more expressive in your practice.
Course Content:

Each lesson of the course takes you through experimenting and working on lots of exercises and studies to enable you to loosen up and be expressive. Each of the four lessons finishes with a more fully realised work of art that brings together all of your previous experience.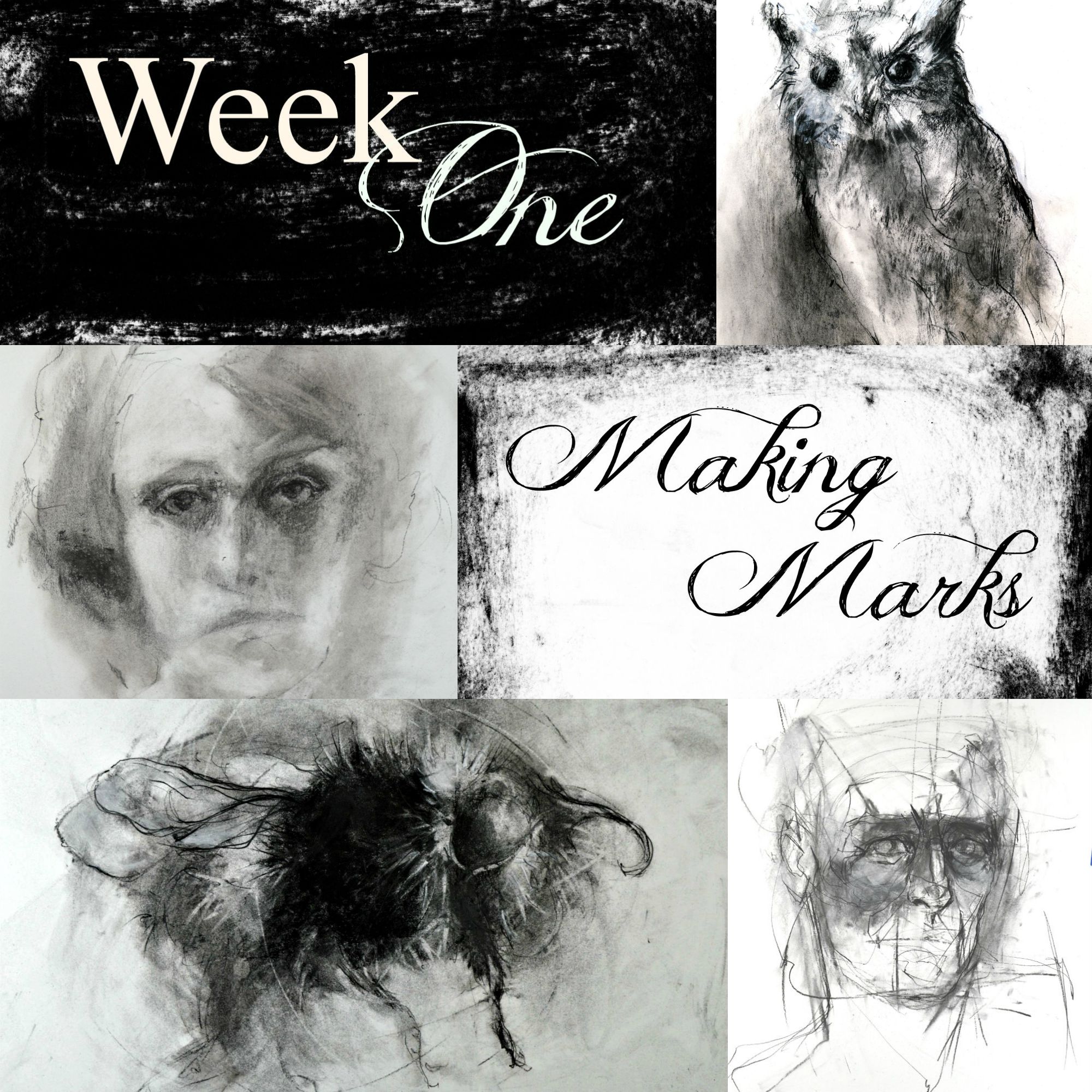 Part One - Creating a Visual Language
Taking my love of mark making as a focus, you will use your materials to discover, gather and experiment.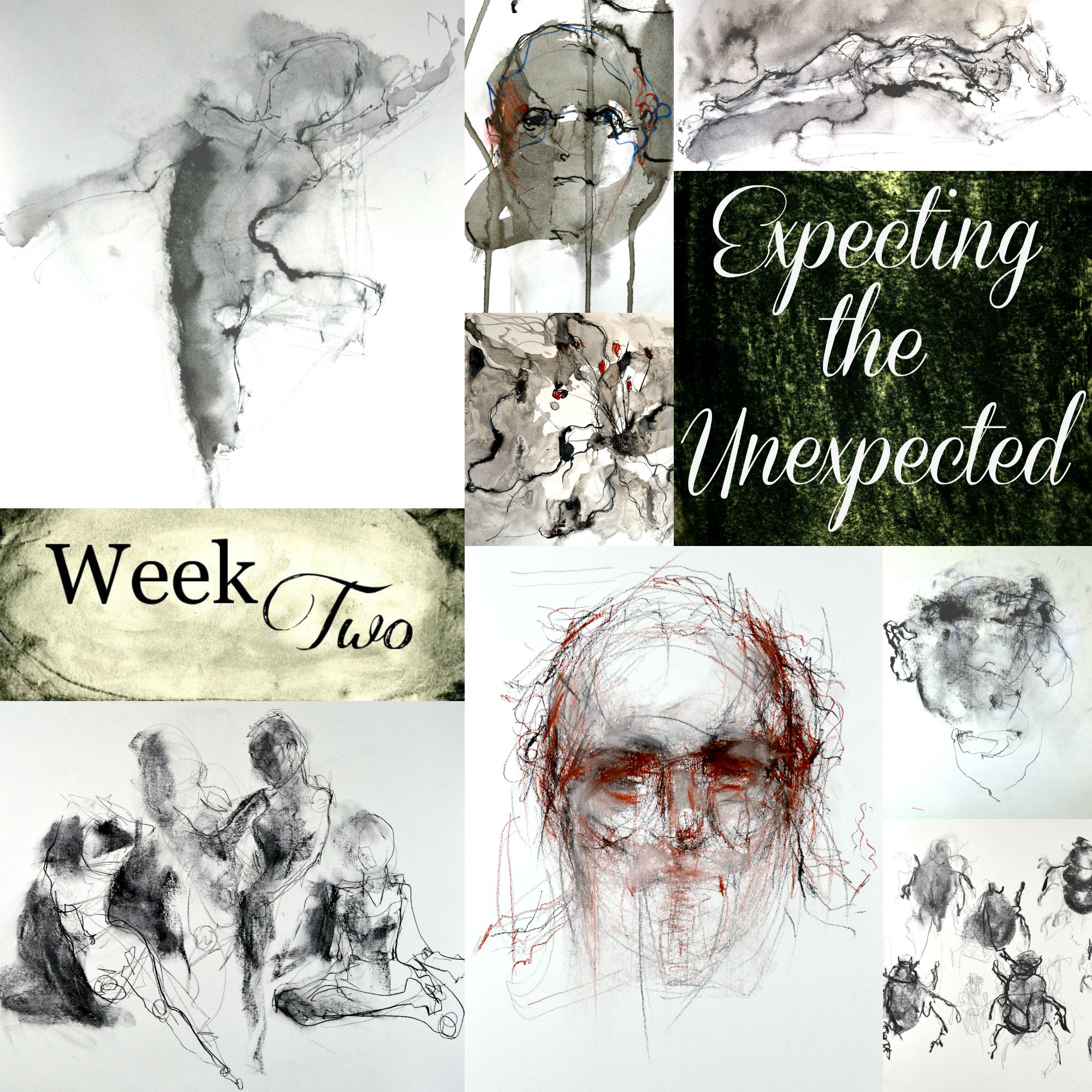 Part Two - Expecting the Unexpected
Lessons in letting go of expectations and encouraging unpredictability.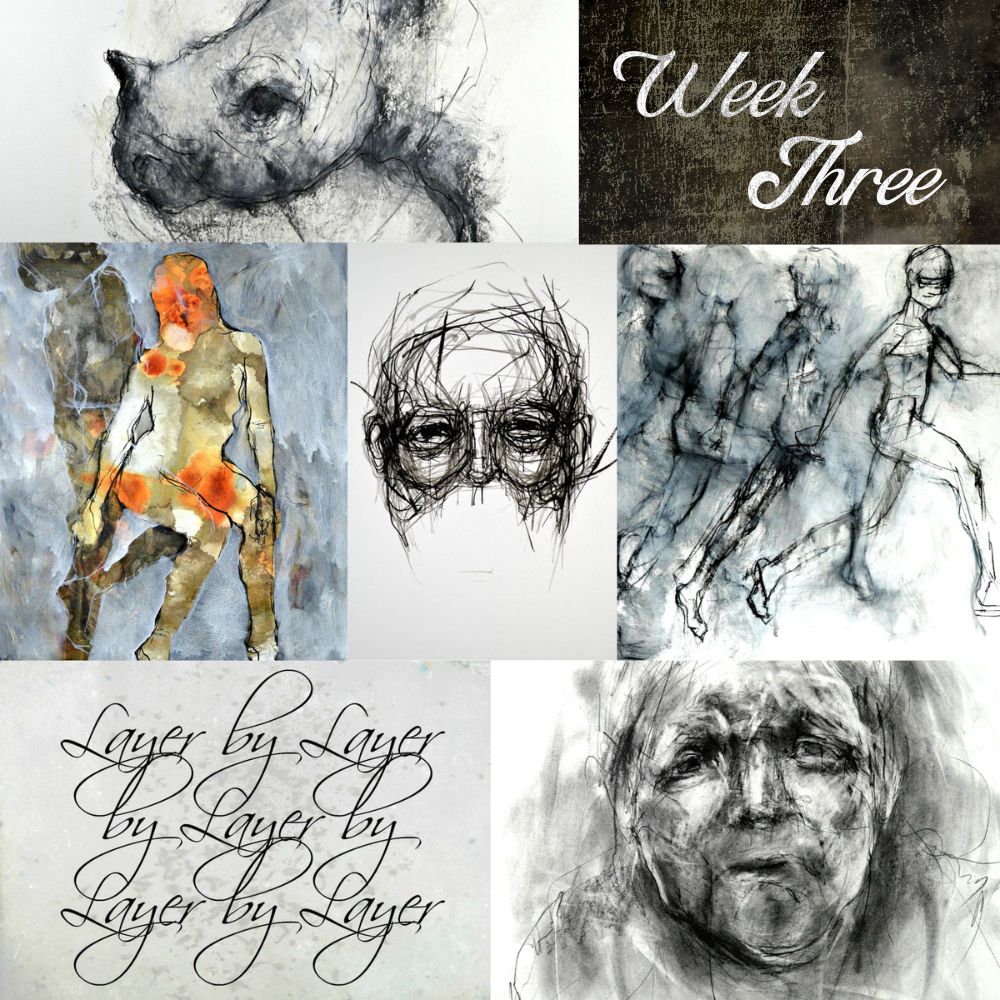 Part Three - Layer upon Layer
Creating rich surfaces with depth and atmosphere – a journey of discovery!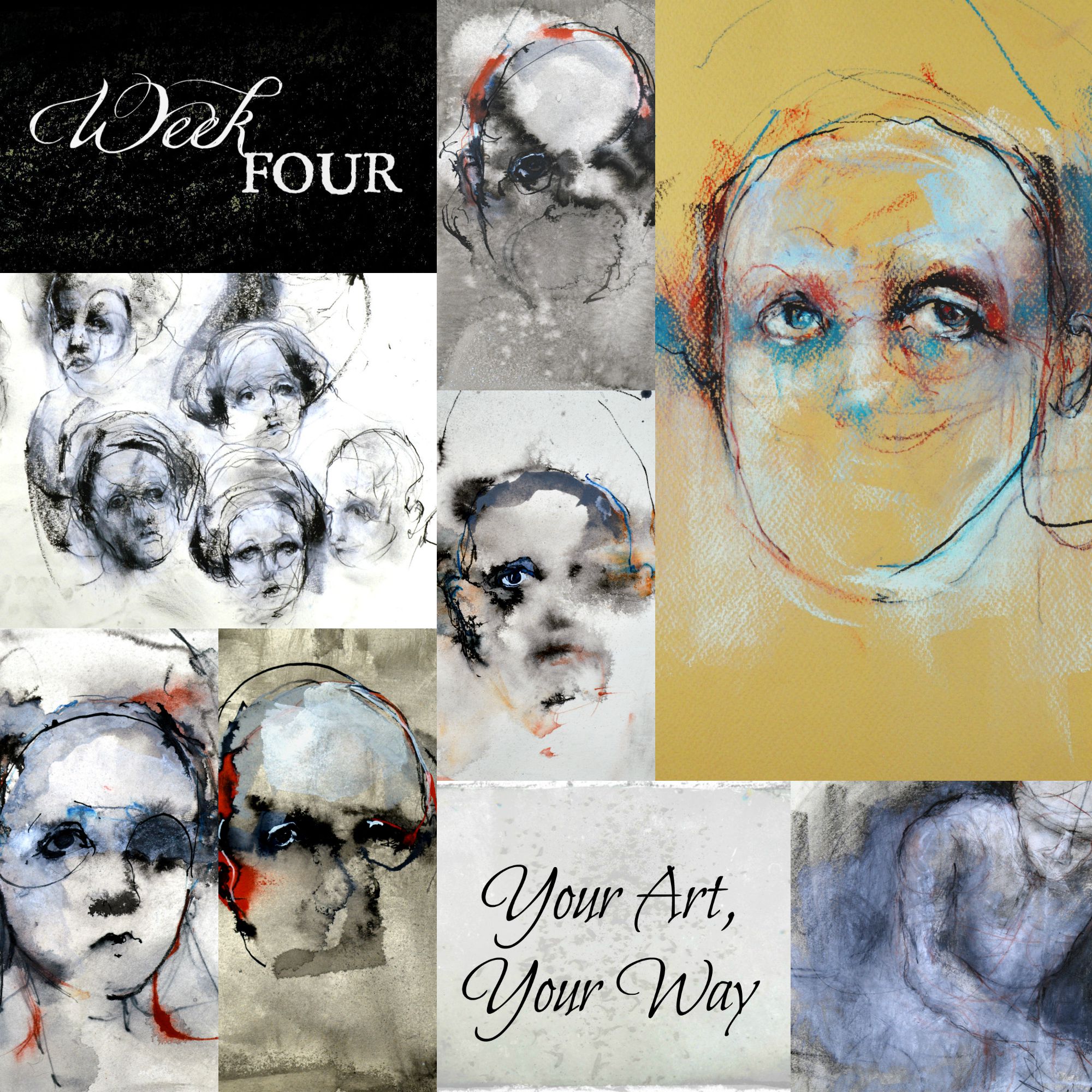 Part Four - Your Art, Your Way

Pushing your own ability to edit, make choices and use your own creative language.

Testimonial
"Your videos demonstrate a technique and how you use it, how to express with the mediums/technique. Then the assignments dovetail in such a way that everyone experiments and produces something different…different expressions. This is not a paint by numbers course."
Mardie Driftmier
Regarding purchasing art materials, whilst it is lovely to have 'everything', beautiful art can be created with just a pencil and paper. The Material List for this course is just a suggestion. You may have paint media that you prefer over acrylics – say gouache, watercolour, or oils.
The primary purpose of this class is to generate IDEAS and a story through your work. So if you already have materials (even ones not on the list) then go with those. Watch the videos and see what really appeals to you before purchasing materials that you may never need. Things can be bought as you go along.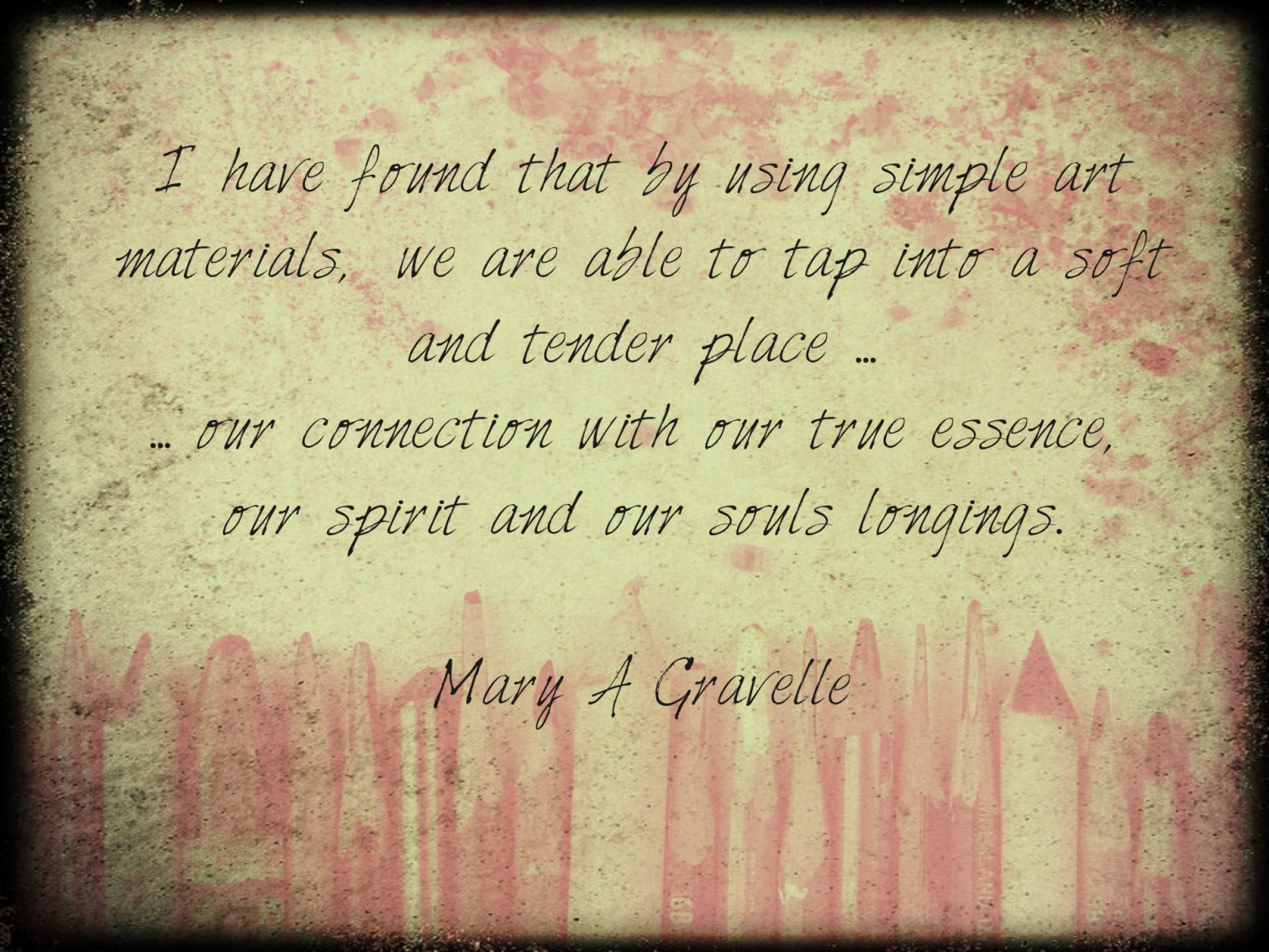 Check your inbox to confirm your subscription