Ready to learn how to create an expressively painted portrait?
In this short course, I will guide you through the various stages of building up a portrait first in charcoal and then in acrylic paints.
This course is for those who are interested in getting a taste of my teaching style while learning how I create a portrait from start to finish, every mistake and every brush stroke.
These lessons are extracted from my longer course Portraits – Your Art, Your Way. If you have taken my long course, Portraits – Your Art, Your Way, you already have access to these lessons.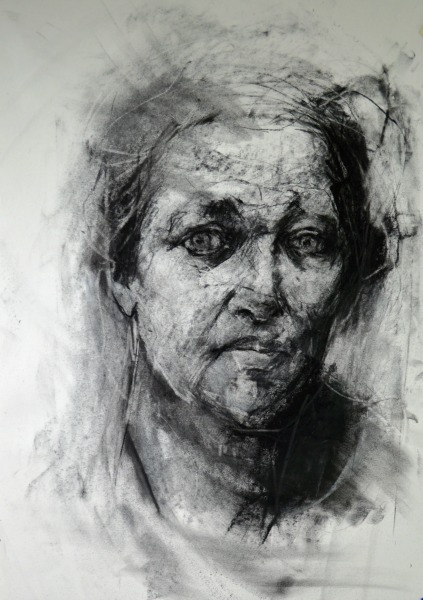 WHAT PORTRAITURE MEANS TO ME
Whilst I incorporate various subject matter into my artwork, portraits are an opportunity to work with the familiar and the mysterious all at the same time. As artists, we are all curious, I think, and the challenge of representing the complexities of the human face and form are what keeps me coming back to the easel again and again.
I paint a little of myself into each and every portrait I create. So that whether I am working from life, reference imagery or my imagination, there is an urge to express what is deep inside in order to connect with the world around me.
Each portrait becomes a part of my own unique experience.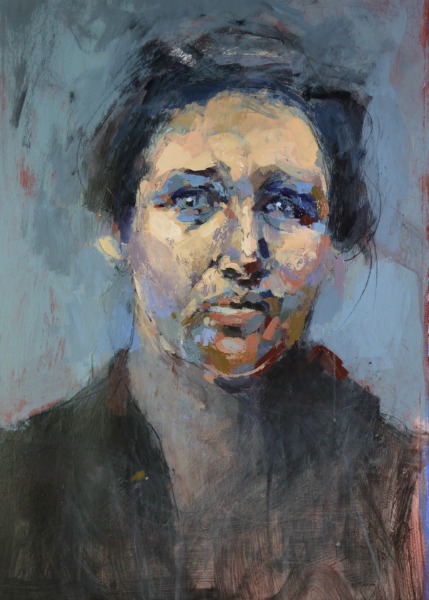 LESSON ONE
We will create a quick, dynamic charcoal drawing with energy and expression.
LESSON TWO
We will work into this initial drawing to create a likeness to your reference, concentrating on form, shadows and light, mark-making, and emotion.
LESSON THREE
We will mix a colour palette for your portrait.
LESSON FOUR
We will use our charcoal drawing and reference image to create an expressive portrait in acrylics.
Check your inbox to confirm your subscription